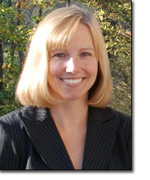 Distinctive Image Designs, LLC is a graphic design and marketing company located in Fishers, Indiana. Unfortunately most businesses provide commodities and need to differentiate themselves from their competition. Our goal is to help you identify your unique quality, present that message to your customer markets and grow your business. Distinctive Image Designs provides professional designs that portray the message and help you choose which channels are the most effective to deliver the message.
What services Distinctive Image Designs provide? Identity packages, logo design, websites, brochures, signs, advertisements, presentations, photography, video tours, marketing consultation and more. Visit our services page to learn more.
The president and founder of Distinctive Image Designs is Amber Butz. Amber holds a Bachelor of Arts degree in Public Relations from Purdue University and is a licensed real estate agent. She has over ten years of marketing and graphic design experience. From Real Estate to Engineering and even a living history museum, Conner Prairie, Amber has had a wide range of professional experience. She can use her marketing/graphic design knowledge to help your business grow.

What Clients are Saying
"Distinctive Image Designs is a very talented graphic designer and a great "ideas" person. Whether she is working on a website, print or other marketing project, it is very easy to work with her and she is very flexible in working on tight deadlines and budgets. I would not hesitate to hire Distinctive Image Designs for another project."
- Susan Young, President, AimFire Marketing
"Amber has the intuition and marketing savvy to know how to identify, and truly "sell" you! In addition to this rare quality, she also is very efficient, has terrific technical skills, and gets the job done well before the timeline expires. Amber is alway accessible, cheerful, willing and the hardest worker I've seen while still being extremely reasonable in terms of pricing. Her creativity is fantastic....she manages to think "outside the box" and creates a different image for each and every realtor she represents."
- Stephanie A. Miles - Realtor

Click here to read more...